THE BEAUTY OF ANTIQUE SAFES - WE CAN HELP TO FIND ONE FOR YOU !
Especially with old safes it is essential to have expertise and technical understanding of the mechanism.
Many times our customers have beautiful antique safes which are still in use.
Because of the daily use and the age of these safes many of them need maintenance.
Careful cleaning and reassembling guarantees the smooth operation of all moving parts
Most of the time all moving parts have to be taken apart and the old lock has to be disassembled completely.
This has to be done very carefully and in the right order as all parts are individually made and only fit in one place.
We try to maintain antique safes and do the best we can to keep them in usable condition for everiday use.
Expertise on these antique safes and their locks is essential to do this work as none of them are in production any more.
Replacement parts or locks are not available any more most of the times.
Please contact us to make you an offer.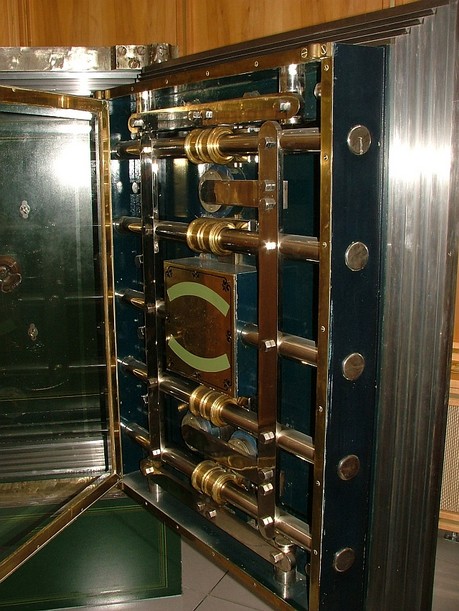 "The beauty of antique safes" - Showpiece of S.J.Arnheim.