YOUR SAFE IS TOO HEAVY TO LIFT? NOT FOR US.
Because of their weight safes are not easily moved.
Most of the time special material is necessary. Even in difficult conditions where cranes, stairlifters or caterpillars are necessary we can help. Narrow passages or spiral staircases are no problem.
All weight classes are possible.
Please contact us for safe moving, delivery or transportation. If we can´t do a job on our own, we have professional partners to help out.
Do not hesitate to ask for an offer on your transportation problem.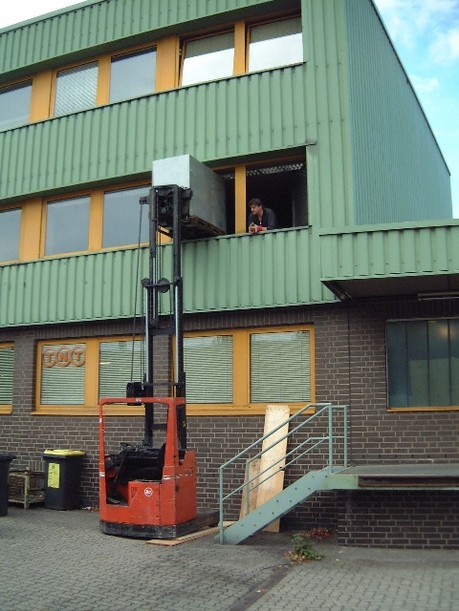 Safe transports - "everything is possible"