WITH OUR HELP YOUR SAFE CAN LIVE A LONG AND HAPPY LIFE.
Regular safe service prevents a lockout !!!
All mechanical parts needs regular service to garantee faultless operation. Every car is serviced once a year, you should do the same with your safe.
Service of all important parts!
Regular control of the boltwork, lock and hinges guarantees long live and faultless function of your safe for years. Loose screws, missing lubrication, worn out locks/keys and other problems can be recognized and solved early this way, before causing bigger problems. If there is a change in the normal operation as a "stiff" lock, a hard to operate boltwork, a loose dial or a keypad with dropouts that is the latest to do a safe service.
Remember ! A complete service is a lot cheaper than drilling your safe.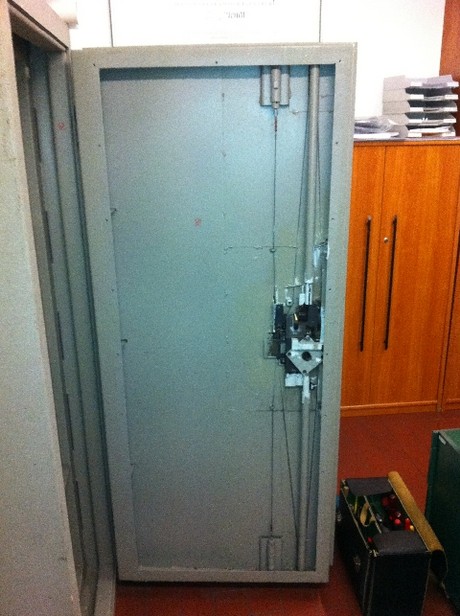 Opening after the mechanic parts disappeared in the door.