WE SUPPLY ALL KIND OF SAFE PARTS NO MATTER IF YOU NEED OLD OR NEW ONES !
Safe parts: we can deliver them overnight !
Even if there are damaged parts of your safe, most of the times they can be changed without any complications. We have many parts as locks, bolts, knobs, dials or keypads in stock. Other missing parts can be organized as fast as possible.
Quality parts for your safe.
We try to deliver quality parts ! Most of the time we only have the metal version instead of cheap plastic parts. Because of our good contacts we can get most of the times even old or sold out parts and components.
Safe parts from own manufaturing.
Even if the requested parts are not available any more we have the possibility to manufacture parts ourselfs. All kind of metalworks can be done as turning, milling and even casting - everything is possible.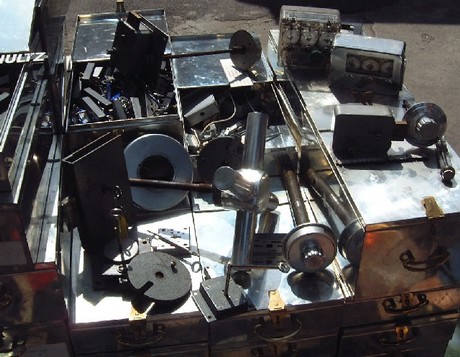 Safe parts - "old" or "new" - no matter what you need.