YOU NEED A NEW LOCK ON YOUR SAFE - NO PROBLEM FOR US !
We put a new lock on your safe.
Every safe can be fitted with different lock types. Many customers prefer instead of a key lock an easy to use electronic lock. Most of the times retrofitting is not very complicated. Electronic locks are very easy to configure to your needs and very comfortable to use especially when you need multiple user solutions. An existing code can be changed within seconds. Mechanical combination locks only have one code, but in many cases the customers do not need more. A big advantage is that you don´t need to change a battery.
Please contact us and we give you advice what will be the best solution for your needs.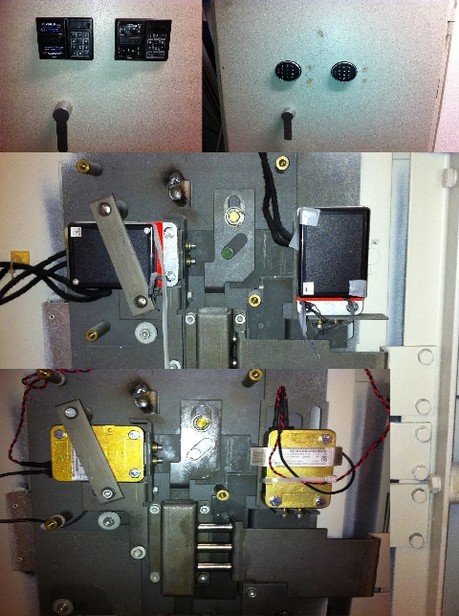 Retrofiting from an old electronic lock to a new one